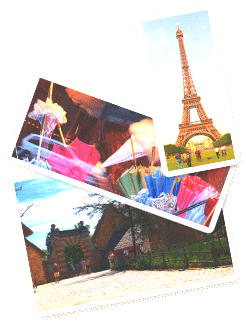 Dreaming about a trip to France?
Begin your planning with France by Design.
We can help you sort through the endless possibilities and design a vacation that suits you perfectly. From the "nuts & bolts" basics of airline tickets and accommodations to exclusive, private-guided tours, we handle all the details.
As Louis Pasteur once said, "Chance favors the prepared mind." Whether you're a first-time explorer, an art or history lover, a shopping diva or a combination of these, preparation is essential. We start the process by listening. With our knowledge and passion we unearth your desires. The responses you give become the foundation of your personally crafted journey.
Contact us today to plan the vacation of your dreams!